Clan Plaques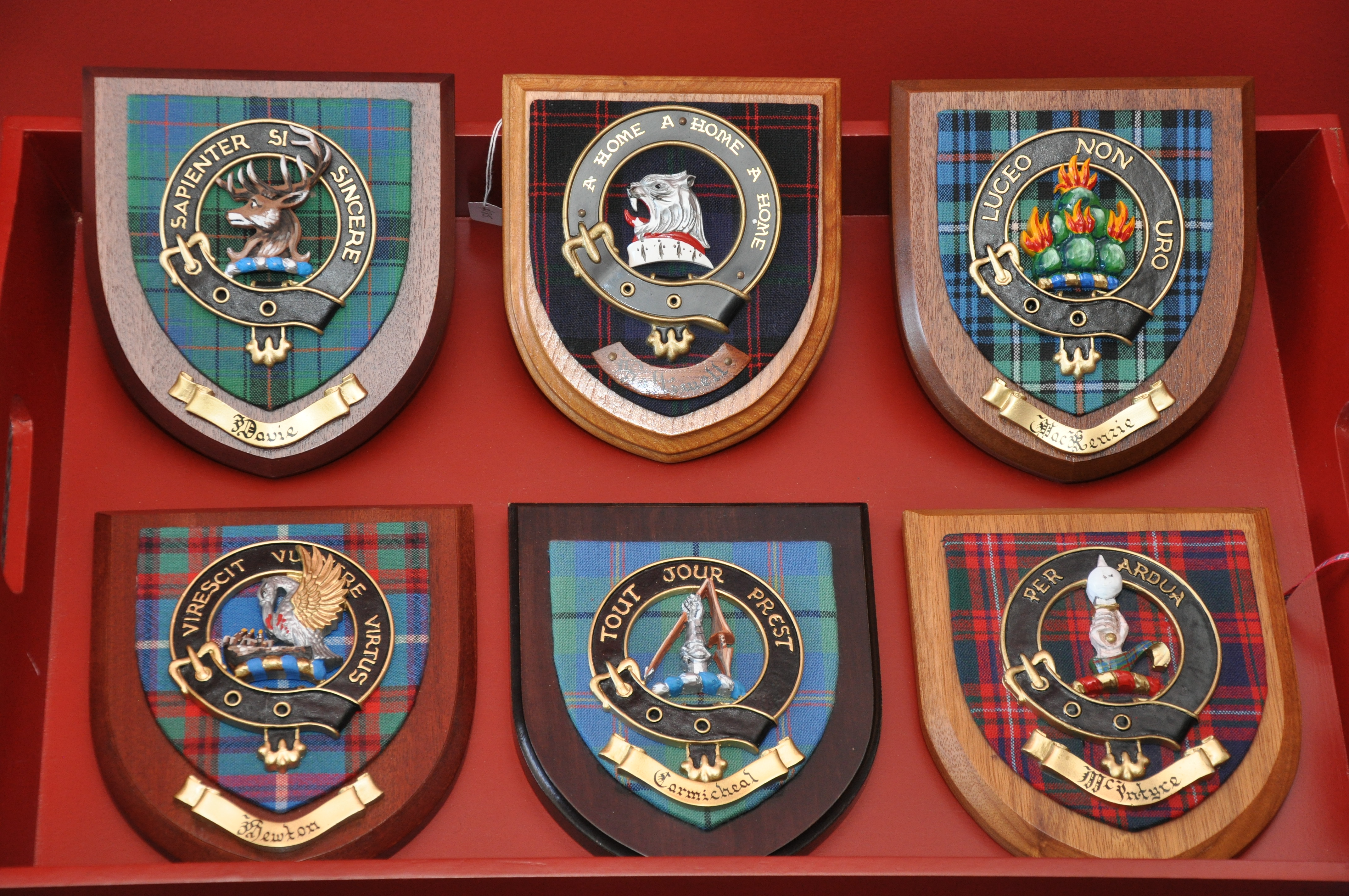 Wood clan plaques, hand crafted, made in Scotland, have been part of Heritage

in many Scottish homes. These plaques instill a pride in your connection with

Scotland, they are available in two sizes 18 x 22cms also 18 x 25cms.

A full achievement Coat of Arms 25 x 30cms can also be supplied

Plaques are available in dark or light timber, with your name and clan crest mounted

on your clan tartan, be it ancient, modern or dress.